purchase stromectol online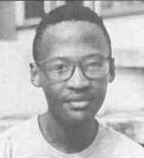 A 21-year-old medical student has provided an insight into the challenges being faced by those trying to pursue their studies at the University during the Covid-19 virus crisis. Thabo Phakamani Langa is one of the 18 needy students being helped by the Trust in 2020.
Tønsberg He told the Trustees earlier in the year he was "barely coping" with the circumstances brought about by the pandemic. He said schedules and plans for the academic year had been disrupted and this had had a negative effect on his studies.
"Things were bad at the beginning of the pandemic and lockdown where the University resorted to online learning," Thabo said. "The environment at home was not favourable to that kind of learning at all. The internet connection was bad… My house is too crowded, I couldn't focus on my studies."
He said the situation had improved with the easing of virus restrictions, allowing students to return to residences and for courses to progress online "with no limitations". But he voiced concern about losing clinical experience which he felt posed a threat to "the quality of doctor I'm destined to become".
Thabo said he was deeply grateful for the Trust's help, given the burden of historical debt for his studies and poor finances at home.
See the latest newsletter for more accounts from students being helped by the Trust in 2020.