Trustees and donors have been heartened over the years by the many expressions of gratitude received from University of KwaZulu-Natal UK Trust bursars. The students' ambition and determination to succeed provide hope for the future.
The Trustees also hear many stories of hardship among students at UKZN, underlining the vital difference that the Trust's help can make.
For example, one student says both his parents died before he was two, he never knew his siblings, who have also died, and that the relation who has taken care of him is a domestic worker who is currently unemployed. "This is just half the things," he says, thanking the Trust for giving him the chance to shine through its support.
Another, explaining her motivation for studying to become a social worker, says: "I don't want other children to experience what I've experienced, coming from a rural area with no social workers and a high number of orphans with no shelter or food to eat."
Against such backgrounds, the Trustees have been impressed by the students' determination to succeed in their studies. Here is a sample of comments from just some of the students assisted in recent times (apart from the two already mentioned):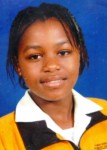 Nombulelo Mngadi, 20, is studying for a Bachelor of Social Work degree because she believes social workers can help deprived people to achieve a brighter future. She says: "Making a difference in one [person's] life can change a community as a whole."
Nombulelo wants to work with children, particularly those who are orphans, HIV+, suffering from TB or disabled. "My personal goals are to motivate, understand, cherish and give skills to the future generation," she declares.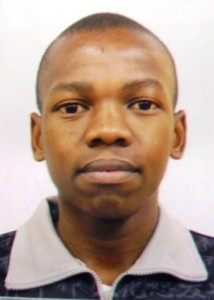 Zethembe Mseleku, 20, says he chose to study for a Bachelor's degree in Community Development as he is "the product of a disadvantaged community" and he wants to contribute to development and the improvement of people's standards of living.
He says he most enjoys working with people and wants to give something back to his community.
Alfred Zanovuyo Vanda, 23, studying for a Bachelor of Social Work degree, says: "I would like to pass words of gratitude to the Trust for awarding me a bursary, which will help me a lot in reducing the cost of my studies.
"It is very encouraging to see that there are people who are apprecia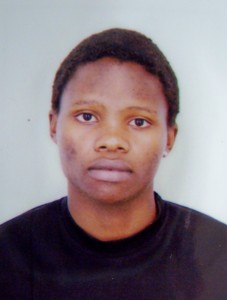 tive of my efforts as a student, and that is what pushes me to try even harder despite difficulties I face academically and financially".
Despite success in his exams, he cautions: "The only challenge that is very threatening is the family's financial problem as my two younger sisters and I are supported only by my mother, who is a domestic worker. Her health problems have caused me to be distracted in my studies."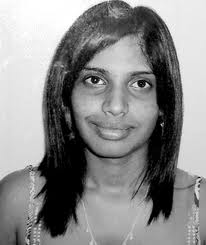 Valoshnee Gounden, the first recipient of the Trust's Margaret Thomas Bursary*, graduated with a Bachelor of Education degree, focusing on English.
She voiced her thanks to the Trust and its donors for the support she received, saying: "Over the past three years it has been a tremendous help to me not only financially but also as a source of motivation to perform my utmost best in my studies."
Valoshnee said of her decision to become an English teacher: "My passion for this career has flourished over these years and it is my deep desire that I can bring about some positive changes in my contribution to this noble profession and to impact positively on the learners that I will come into contact with, especially those who hail from social conditions that are similar to my own."
She said Trust bursaries help her and other students "achieve our aspirations".
* The Margaret Thomas Bursary was converted into the Margaret Thomas Scholarship in 2011 in order to ensure the award could be retained even if the student obtained other funding. Recipients of the Scholarship have been: Paige Frankson (2011); Siyabonga Innocent Nxumalo (2012); Senamile Phindiwe Ngobese (2013); Mbali Sphelele Twala (2014); Eunice Lebohong Mokoena (2015); Sindi Snegugu Xaba (2016); Luveen Lutchman (2017); and Thando Masiko (2018).