The trustees are grateful to Mary Harber, the widow of longstanding Trust supporter Eric Harber, for providing the obituary below, highlighting his extraordinary life. Mary and the family have made a generous donation to the Trust in Eric's memory.
My husband Eric Stanchell Harber passed away on Friday 21st May 2021 after a short and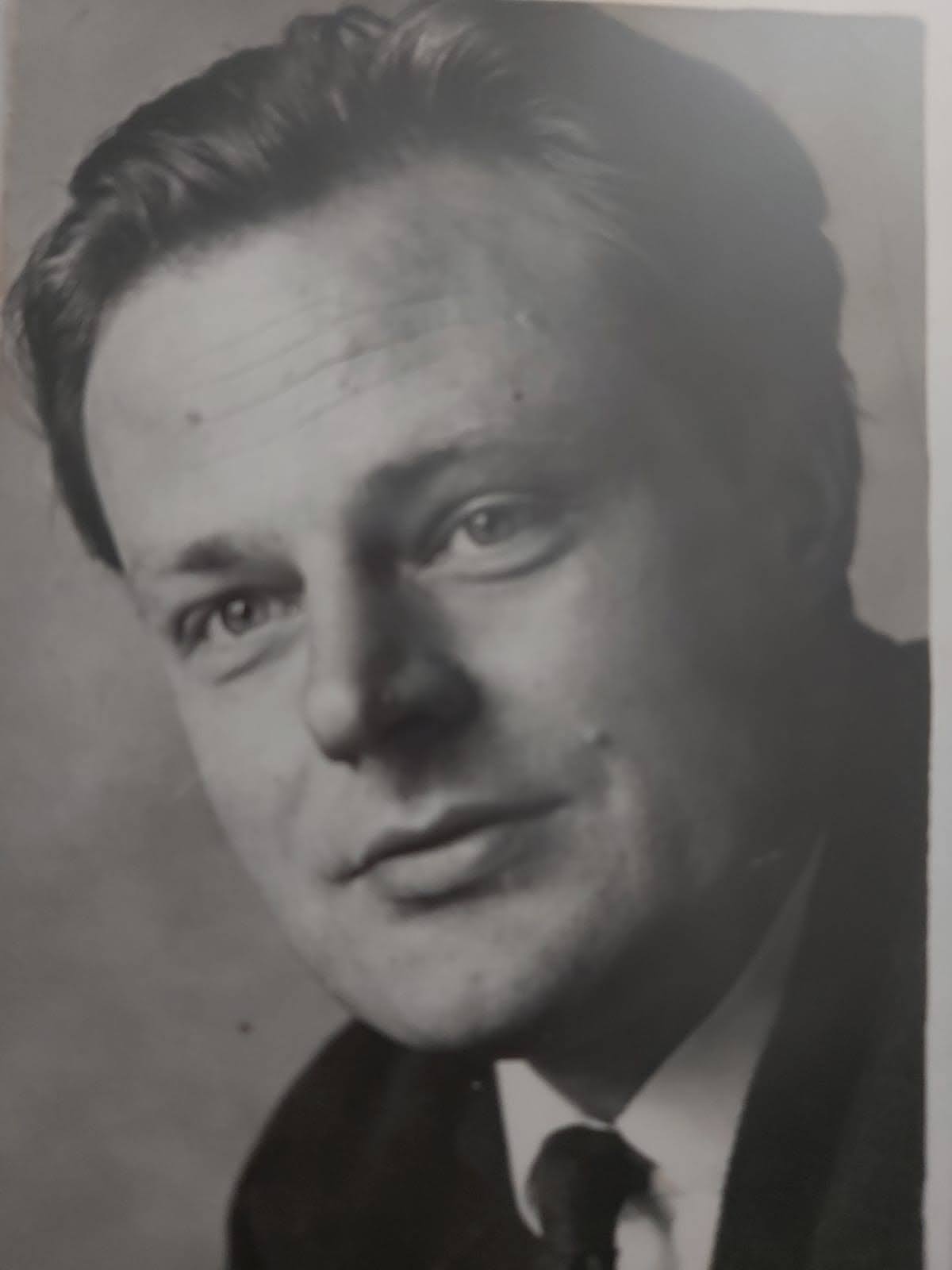 pain-free illness (bowel cancer). Eric was born in Springs, Johannesburg, to Ella Harber, nee Johnson, and Stanchell Harber. Ella was from a Norwegian-Swedish family and had trained as an opera singer in London. She was a devout non-conformist Christian who brought Eric and his sister Eleanor up with a clear moral code which guided Eric throughout his life.
Eric's childhood was, as for so many, somewhat blighted by the impact of the Second World War. At the time of its outbreak Eric's father was in New Zealand preparing for the family's emigration to that country, leaving Ella and the children in South Africa. The war disrupted their plans and they never did emigrate though Eric always felt an affinity with New Zealand and had a strong sense of a parallel alternative life.
Eric's father joined the New Zealand army; he had previously served as a boy soldier in the First World War and Eric remained proud of his father's war records despite some difficulties in the family relationship with Stanchell.
During the war and later Eric's mother worked as a bookkeeper and taught bookkeeping often in the evenings. She also gave concerts during the war. Eric and Eleanor lived at their maternal uncle's farm in Port Shepstone where Eric played with the Zulu children who lived on the farm and learnt what seemed to us to be fluent Zulu though he said it wasn't that good. In later visits to South Africa, he communicated freely in Zulu, even making jokes in that language and he never missed an opportunity to practise his Zulu both in the UK and South Africa.
At Pietermaritzburg College Eric became friends with Colin Gardner and his brother Paul, friendships which endured for the lifetimes of the brothers. Their father, Professor William Henry Gardner, had written an authoritative biography of Gerald Manley Hopkins and the family were practising Catholics. Eric retained a lifelong love of the poetry of GMH. Later he was strongly influenced by Fr Holland of Cedara College and converted to Roman Catholicism in 1956 (much to his mother's horror, though she joined him for a quaint welcoming tea party hosted by a contemplative nun in a closed order).
Eric trained as a conveyancer, having done a BA Law degree at the University of Natal, and worked for a time at the Land Registry office in Pietermaritzburg. Having continued with his further education, he taught at Hilton College though eventually became an English lecturer.
By the mid/late 1950s the apartheid regime was in full swing. Eric was horrified by the regime; his conscience was seared by the fact that he benefitted from white privilege. One of the attractions of the Catholic church was its resistance to the regime, particularly under the leadership of Archbishop Hurley in Pietermaritzburg. Eric became actively involved in Liberal Party politics. He was never attracted to the ANC as he believed in non-violent political opposition, was not a communist or attracted to communist ideology, and honestly also said he could not have stood up to the torture which would have almost certainly followed membership of the ANC which he regarded as a very leaky sieve.
By then Eric was teaching as a junior lecturer in the English Department at Rhodes University. He was an active member of the Liberal Party. Whilst at Rhodes there were two campaigns in particular in which he was involved: the first was punningly called the Die Swart Gevaar (the black danger). In 1962 the Senate of Rhodes University had decided to award an honourary degree to State President C.R. Swart (German for Black). Eric was involved in an unsuccessful campaign to withdraw the invitation. Swart had been a brutal Minister of Justice and the whole apartheid project was regarded by Eric and others as an affront to the University's principles of freedom of speech for all. The group used the national and international press to publicise their campaign.
The government was establishing Bantustans in the African 'homelands'. Following corrupt elections to the Transkei Legislative Assembly, Eric travelled to the Transkei to collect affidavits from voters who had been intimidated into voting for candidates supported by Chief Kaizer Matanzima. Eric and his team collected numerous affidavits which were sworn to before commissioners of oaths. When Mantanzima heard about this activity, he sent his bodyguards to capture Eric. The Special Branch was also waiting to intercept him. Having eluded Special Branch, Eric was involved in a terrifying car chase across dust roads, stopping en route to briefly hide his affidavits in a catholic church, eventually taking a detour which took him several hundred miles off the expected route. He took a 200-mile circuitous journey (driving 60 miles or so towards Natal, then inland towards Maclear and Aliwell North and back). Dropping down to the Hogsback, he came across a church where a nun told him that Matanzima had dragged a man behind a horse in a stubble field because he would not pay a levy. Eric sent the story of the corrupt elections to newspapers in USA and England, including the London Times.
Eric's housemate Terence Beard was banned. The banning meant that Terence could only speak to one person at a time; Eric was subsequently also banned for five years from April 1963 under the Suppression of Communism Act 1950. As banned people were not allowed to communicate with each other, this created some difficulties for Eric and Terence. Eric told of elaborate efforts by friends to arrange illicit communication so that he and Terence could discuss domestic arrangements. Much of this story is recounted in: Rhodes University, 1904-2016: An Intellectual, Political and Cultural History by Paul Maylam and also in a forthcoming project South African Banned Persons Memory Project which is being prepared by the UC Humanities Dept (Paula Ensor).
In 1964, while still banned, Eric was invited to take a sabbatical at Cambridge. Acceptance would mean that Eric would lose his South African citizenship but he decided to accept. He thus became a stateless person, leaving South Africa on Christmas Day 1964 and arriving on the Union Castle ship in a foggy and very cold and dark Southampton in January 1965.
Traumatised and isolated and with an unsupportive tutor, Eric commenced his Phd which he never completed; more recently he had hoped to submit his recently published book for a doctorate. He formed strong friendships at Cambridge, including with Graham Pechey who, like Eric, was a South African political opponent of the SA government. Graham was persuaded by Eric to stay in Cambridge. Friends introduced Eric to the icy delights of swimming in Scottish lochs, camping in the Cairngorms in Winter (testing the South African) and most importantly to yacht sailing, an activity he continued to enjoy with those friends until all the crew became too infirm to continue in the early 2000s.
Eric and Phil rowed for their college Caius and one of Eric's prized possessions was his oar (which had to be replaced in recent years). His team had success in the Head of the River 'bumps' which he often talked about.
Having relocated to London where he taught in various colleges and extra-mural roles, eventually settling at the North London Polytechnic as a part-time lecturer, Eric became active in the anti-apartheid movement. One of many escapades involved attending the Rugby International Newport/Springboks at Newport, Wales, in 1969 as part of the Stop the Tour campaign, where Eric disrupted the match by running onto the pitch, for which he was arrested. At the police station he was found to have (capsules)/drugs in his pocket. Eric was puritanical about drug use and was quite satisfied that the drugs had been planted. He used his one call, not to call a lawyer, but to speak to Malcom Dean at The Guardian with whom he had had some previous contact; the police knew who he had called and he was not charged with possession but with breach of the peace. (After his release, he insisted that the drugs be tested and this was done by the Public Analyst: they were found to be legal).
He also became involved with the Russian opposition in the 1970s, visiting Russia and smuggling in bibles and typewriters. He told vivid stories of his conversations with Russian intelligentsia.
In 2007, at the request of his old friend Colin Gardner, who was by then speaker of Pietermaritzburg Council, he delivered an autograph book signed by over 40 Kindertransport children who had found refuge in the East Anglian cathedral town of Ely during World War 2. The book had been donated to the Anglican Diocesan Archives at the Cathedral of the Holy Nativity in Pietermaritzburg by local resident Tish Knowles. Her mother, Agnes Hinton Knowles, wife of the Reverend Maurice Hinton Knowles, Anglican vicar of St Mary's, Ely, played a major role in setting up the Ely Jewish Boys' Home for these children.
In 1981 Eric (who was a devout Catholic until his death) started a CAFOD (Catholic Fund for Overseas Development) group at his then local church St Thomas More in Swiss Cottage and through that group met me. Although there was a substantial difference in ages the relationship led to marriage in 1987. Our daughter Rosalind was born in 1988 and Eric proved to be a fantastic father, always a very protective father but also great fun.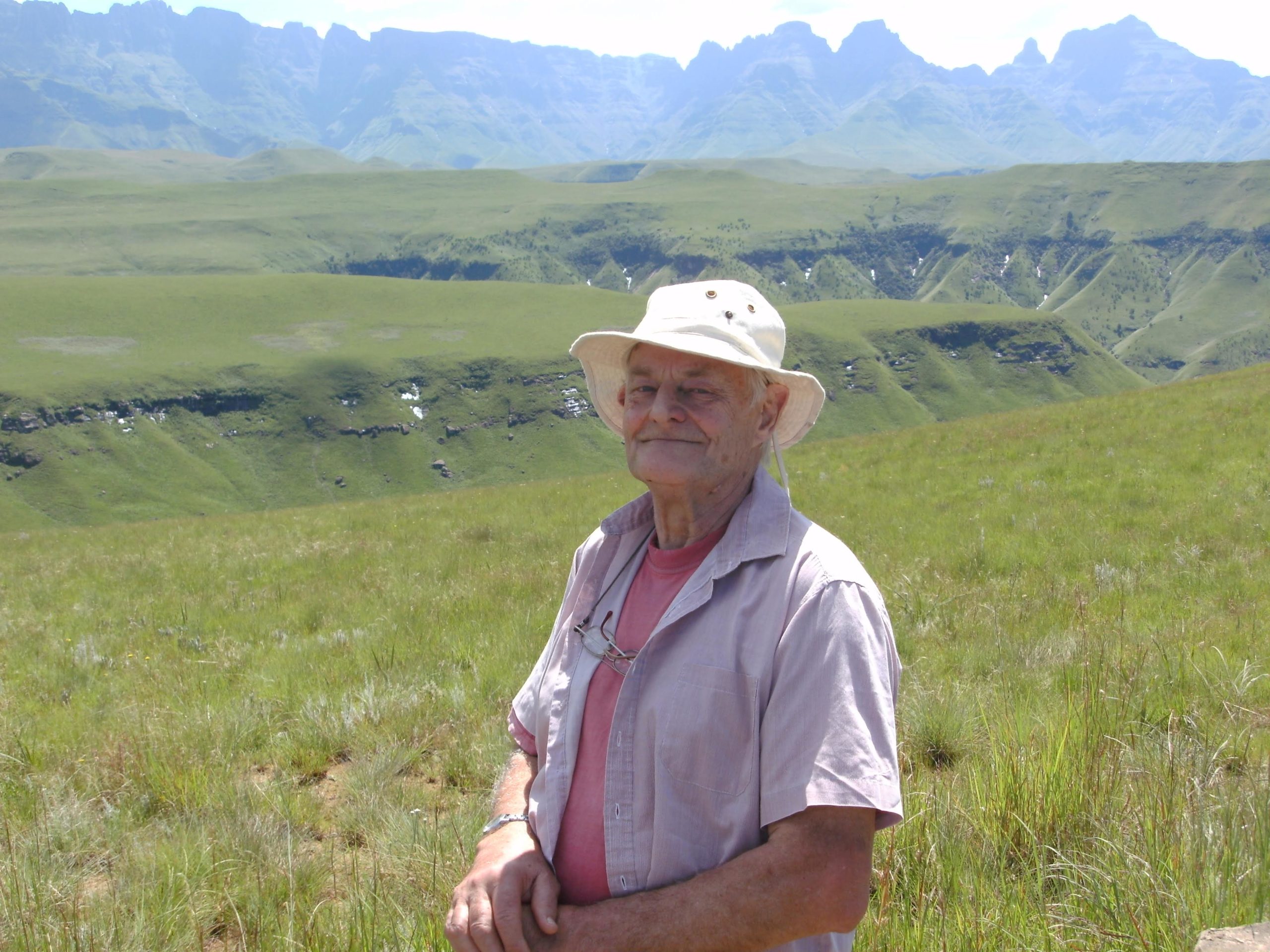 Eric's niece Lillemor and her family became firm friends while living in the UK in the 1990s and as a result of that friendship Eric eventually felt able to return to South Africa, something he had always said he would never do despite the political changes there. From the late 1990s there were several very happy visits to South Africa to visit his sister, niece and his nephew Tim and old friends and family and to revisit many places which were important to him.
Eric spent much of the last 30-plus years working on his theory that Shakespeare had access to a previously unknown source, a mythographer at the court of Ferrara, and that the plays demonstrate an effort to find a path through the religious controversies of his time by calling on pagan sources. This research was published in 2020: Shakespeare, Christianity and Italian Paganism (pub Cambridge Scholars). He was always a Guardian reader and, when on sailing holidays we often spent hours searching for a copy of the Guardian in the wilds of Scotland.
Eric was mischievous and a great practical joker. He was immensely well read and a wonderful critic of poetry, literature, music and art. He always loved cooking which he had learned when caring for his sister when they were children. He was never happier than when cooking for 50 or 60 guests. He loved entertaining and threw wonderful annual parties. He was always an independent thinker, imaginative in his approach to problems both practical and moral, was never guided by his own personal comfort and he maintained his independence up to the day of his death.
He is survived by his sister Eleanor and her family and by Rosalind and me.
– Mary Harber